Individual room reservations that are canceled less than 24 hours prior to arrival will be subject to a 1-night room charge plus tax. Cancellations for more than 3 rooms: Must cancel 30 days prior to arrival otherwise the hotel will charge 1 night plus tax for any cancelled room.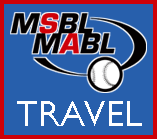 Map with Directions to

all Fall Classic Fields

Great value near Arizona Mills Mall 

1701 West Baseline Road

Tempe AZ 85283

Phone: 800 645-3350

Fax: (480) 413-1266

MSBL ROOM RATES

Room with 1 King or 2 Queens: $69

1-Bedroom Suite: $109

Rollaway charge $10 per night

No charge for 3rd or 4th room guest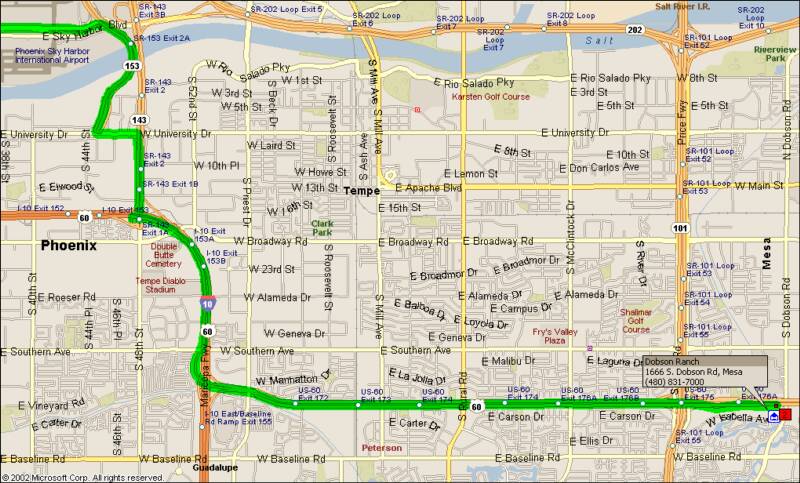 Click Map for Directions

to this Hotel

Free hi-speed internet access. Comfortable hotel conveniently located to major highways, 10 minutes from the Airport and Tempe Diablo Stadium.

Ramada Arizona Mills Tempe

Buffet breakfast included

In room coffee maker, microwave & refrigerator 

Off property restaurants restaurants within walking distance

Easy access to major highways

Studio: 288 sq. ft. / Executive Suite 550 sq. ft.

Travel Time to MSBL Fields

Booking Terms and Conditions

Hohokam          25 minutes

Peoria                 35 minutes

Tempe Diablo     5 minutes

BOOKING 1 - 3 ROOMS: Guest names and credit card numbers are required when you book

your reservations.

BOOKING 4 OR MORE ROOMS: Managers must provide a credit card at the time of booking to hold a block of rooms. Individual guest names and credit card numbers for each blocked room are required no later than 30 days prior to arrival. After that date, the hotel reserves the right to cancel any rooms that are held without individual guest names and credit card numbers.

Need Help?

(800) 645-3350

(516) 625-6868