Individual room or  team group reservations that are canceled less than 48 hours prior to arrival will be subject to a 1-night room charge plus tax.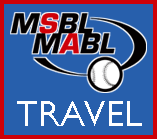 Excellent valud hotel, great location to fields

1875 N Palm Canyon Drive

Palm Springs, CA 92262

MSBL ROOM RATES

ROOM:  $89


Click Map for Directions

to this Hotel

The palm tree-lined pool terrace is the focal point of this resort located only steps away from famed Palm Canyon Drive district.  Mercado Plaza, with its large variety of restaurants, shops, and night life, is just across the street and the Casino is only a leisurely walk away.  Choose from rooms that have one king or two double beds.

Garden Vista Hotel Palm Springs

In room refrigerator, microwave, and coffee maker

Free WIFI internet access

Restaurants, shopping and nightlife within walking distance

Booking Terms and Conditions

BOOKING 1 - 3 ROOMS: Guest names and credit card numbers are required when you book

your reservations.

BOOKING 4 OR MORE ROOMS: Managers must provide a credit card at the time of booking to hold a block of rooms. Individual guest names and credit card numbers for each blocked room are required no later than 30 days prior to arrival. After that date, the hotel reserves the right to cancel any rooms that are held without individual guest names and credit card numbers.

Need Help?

(800) 645-3350

(516) 625-6868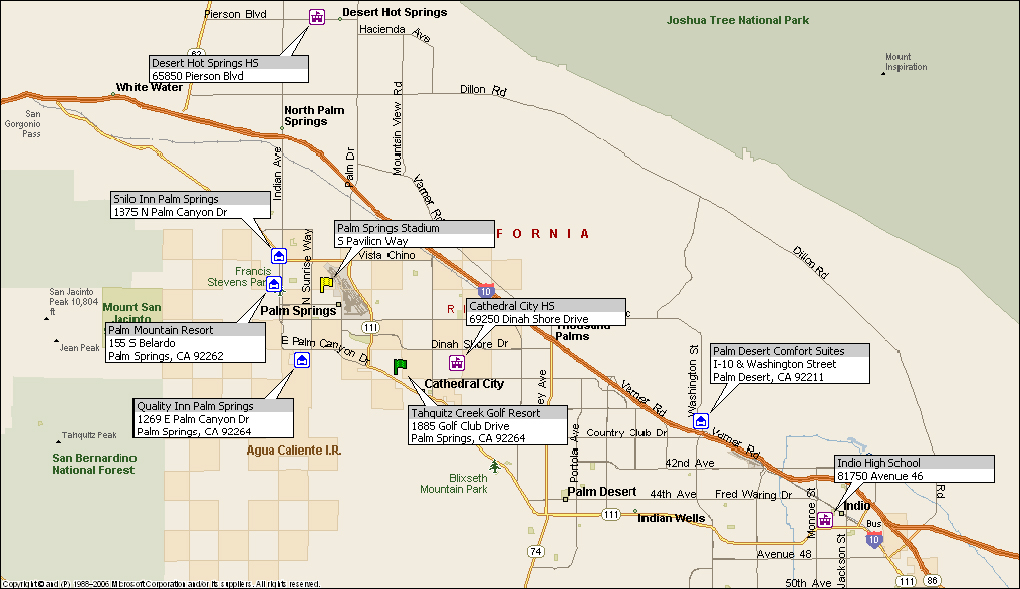 Travel Time to MSBL Fields & Golf Course

Cathedral City HS   20 minutes

Indio HS                    35 minutes

Tahquitz Creek Golf Resort   15 minutes

Desert Hot Springs HS   20 minutes

Palm Springs Stadium     5 minutes