ARROYO GRANDE 

From the Strip, take I-95/ I-515 south to Sunset, take Sunset west (R) to Arroyo Grande, take Arroyo Grande South (L) thru Warm Springs Rd. Park on left approx. 1 mile. Field #9 is upper diamond, Field #10 is lower diamond.

BURKHOLDER PARK

From the Strip, take I-95/I-515 south to Lake Mead. Take Lake Mead east (L) to Van Wagenen. Take Van Wagenen south (R) to Victory. Victory (R) into park.

DURANGO HIGH SCHOOL

I-15 South to Tropicana. Tropicana west (R) to Rainbow. Rainbow south (L) ½ mile to Dewey (R) to School. Dewey is between Hacienda and Russell.

MOUNTAIN RIDGE PARK

Take I-95 north (toward Reno) to Durango Dr. Turn left on Durango and go over the freeway to first left past the freeway on-ramp (Oso Blanca). Turn left onto road that parallels the freeway on the west side, ½ mile to field on right.

PECCOLE-RAINBOW PARK

I-95 North (towards Reno) to Rainbow Blvd. Turn left on Rainbow to Oakey Blvd. Turn right on Oakey to field on left.

SIERRA VISTA HIGH SCHOOL

Take I-15 South to West I-215 (1st off ramp past Russell Road). Continue west approximately 7 miles to Durango Road. Turn left on Durango (South) to Warm Springs. Warm Springs East (Left) to Cimarron. Turn right on Cimarron to school.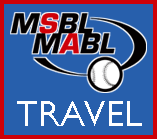 Need Help?

(800) 645-3350

(516) 625-6868

Map with Directions to Las Vegas Fields